Let's suppose that you want to scan a document to facilitate typing, or even use the information from an already printed contract as the basis for a new document or registration. It is also likely that you will spend a lot of time checking names or information in printed documents to enter into an internal system. In any of these cases - and in many others - OCR technology could be a great ally.
With it, it is possible to perform the operation of documents, converting all the content you need to digital format in a few minutes, using your cell phone or a scanner, tracking the characters and even extracting only the information you need.
Have you heard about this process? How about learning more about OCR and how it can help your business?
Follow our post!
What is OCR technology?
OCR is the acronym for Optical Character Recognition . The technology, in general terms, allows the conversion of documents of various types, such as PDF files, images captured by a digital camera, scanned papers, among others, into data that the user can search and edit through a computer or similar device.
It transforms the image obtained into a readable and editable content of letters, words, or phrases - similar to what was in the original document. As there is not yet a vast literature to explain exactly what is behind optical recognition, the technology was based on three basic mechanisms in the area to be developed: integrity, purpose and adaptability. Together, they make up the base of OCR, allowing it to be able to accurately replicate information.
How does OCR work?
For the OCR system to work, it is necessary to use an input method for the computer: in this case, a scanner, cell phone, digital camera, or other hardware device that captures the text that you want to search, modify, or edit is worth. Generally, the scanned image is measured according to its light and dark areas, as in a binary process: the black areas will be considered a figure (that is, a character), while the white areas will be taken as a background.
With the advancement of technology, more up-to-date software also allows the use of color images, and there is no need to worry about contrast. There are also image enhancement techniques that prepare the image before performing the OCR.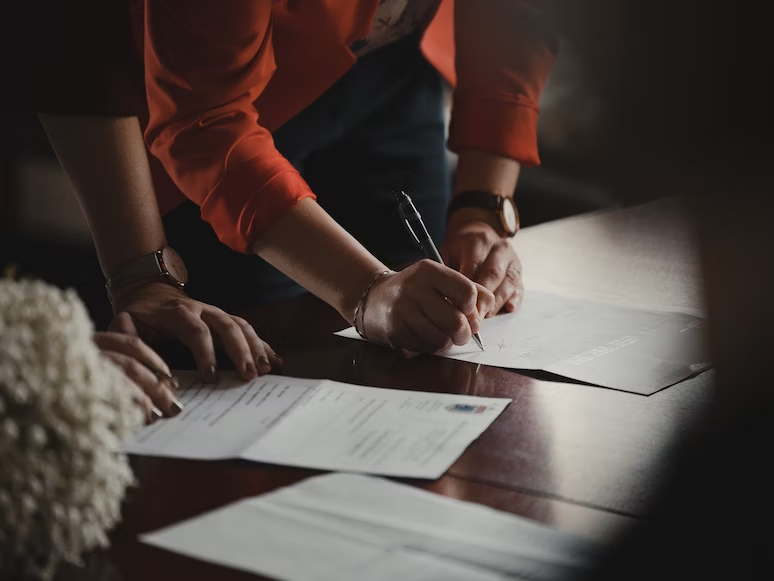 What is OCR
Main types of OCR
Basically, there are 4 types of OCR that companies use to maximize efficiency in their routine, as well as the user experience. They are:
Full text OCR
The most used tool in companies, Full Text is capable of replicating entire text files, redefining their final format and becoming a great ally in different operations such as filling out registrations, for example.
Zonal OCR
OCR technology that operates according to standards in identifying the parts of the files that need to be extracted and converted.
OMR
This OCR does not identify texts, but rather options marked in the document, and is widely used in the correction of templates, in lotteries, etc.
ICR
A complex technology capable of identifying handwritten texts or texts that do not follow a pattern, and is often used in conjunction with other technologies such as Machine Learning, for example.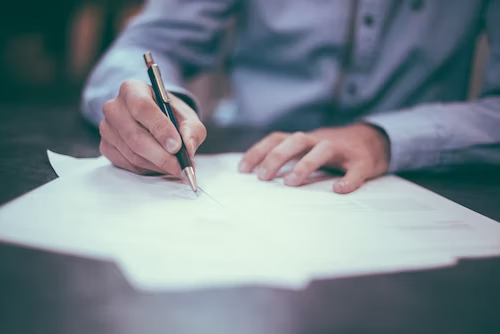 OCR: what is it
What are the advantages of this technology for your company?
When you can transfer documents and printed pages to a computer-readable format in the form of editable text, it becomes possible to use the information in a variety of ways, which before would have been impossible.
You can use the information in registration processes; when filling in fields; perform internal searches for keywords; change the content or cut out part of it for use in new documents; embed the text on a website or internal systems and save the file in text format, occupying much less space on your computer.
This means that you will have advantages when it comes to optimizing processes, in addition to better organization and storage of files. We can highlight as advantages:
Process automation: with OCR it is possible to automate data entry, generating greater time savings. In addition, the tool also allows you to extract and convert data from printed and scanned documents to the most appropriate format for processing and storage;
Better customer experience: with OCR technology, it is also possible to have all the data from the customer's history in an organized and accessible way, allowing for faster and more assertive support. Which in turn is reflected in a better customer experience and satisfaction;
Scalability: since the data will not be entered manually;
Security: OCR technology eliminates manual data entry processes, automating tasks and raising the level of precision and security in these operations. In addition, the company will reduce the risks of losing or misplacing your printed documents;
Sustainability: reducing the use of printed documents.


All of this, not to mention that it will be easier to share the information stored digitally, update it and efficiently accelerate decision-making. The organization can also say that it has become more environmentally responsible, since the digitization of data will allow the reduction of the use of paper and printing.
This technology is also applicable in various sectors, such as the banking market, construction companies, financial institutions, insurance companies, telephony and law firms.
Banks, for example, use OCR to extract information from personal documents, to streamline customer onboarding, or for the document analysis process during formalization.
Going beyond traditional OCR with NA-AT Technologies
There are several factors to consider when thinking about integrating OCR into your business. Such factors could be the type of document, the volume of document processing per month, the resources of your organization, your use case, and so on.
With our end-to-end solutions, all you need to do is talk to one of our specialists so that they can help you with the specific case of your company.